---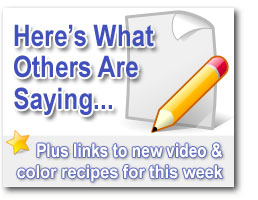 What a wonderful easy tip.  I am going to try it out tonight on a piece and see what it does.  Thanks so much for passing this info on.  I really appreciate your site and wish I had time to try everything out. ~Diana >> This comment was originally posted here: Polymer Clay Oven

Hi Cindy, I think I figured it out. I read all your info and tried again. I used a much lower setting and longer time. The piece came out fine. You were right about those knobs. They are very inaccurate! Thanks again! ~Tommye >> This comment was originally posted here: How to Make Beads

Hi Cindy, My second experience is a much better one. My beads are not perfect yet (will they really ever be? no matter) but they baked to nice and hard in the baking rack, 1 hr at 265′. I used a different oven thermometer and it registered just like the oven. So your previous thoughts on my first experience that the thermometer might have been faulty was right on. The time and temperature you suggest really works when the equipment is right. Thanks for your help Cindy. I am still practicing and looking forward to my next venture. ~Joyce >> This comment was originally posted here: Baking Beads
This is a very timely article for me because I have just began using a toaster oven.  Even though it is a new oven the first beads got over cooked pretty quickly.  A little voice reminded me  about tenting and now I use that technique, keeping it way from the heating elements. I also place my baking tile inside the broiler tray and this makes tenting much easier. Your article Baking Sculpey, Premo and Fimo Polymer Clay Toaster Oven is a very good resource. I also bought an oven thermometer and found this brand new Black and Decker Toaster oven runs 75 degrees higher than set. ~Anna >> This comment was originally posted here: Baking Polymer Clay Beads

Hi Cindy. I told ya I'd be lurking didnt I? LOL! Anyhoo, have I ever burned any clay? Oh boy, you betcha!! A loooong long time ago, I was making some faux ivory/bone beads and I worked for hours texturing and getting them all just right. Then I popped them in my nice "new" oven, set my timer, and went off to do other things. Well to make a long story short, my timer never got a chance to go off because the cloud of smoke in my kitchen called me first. Whooo what a stink! I pulled the tray out quick and dashed them outside and spent 2 hours airing out my house. That taught me to never trust an oven you haven't tested first. Then I inspected the beads and found a strange result. Only one side had really burned badly. All rough and charred looking and very dark brown. But the side facing down to the tray had only turned a darker ivory color with no bubbling. And the pattern of texturing could be seen all around the bead still, even on the burned side. To me they looked very much like carved bone that had been in a fire. Really old and kind of mysterious. So I kept them and made a bracelet that still gets me comments on what they are and where I got them. Not a technique I would recommend repeating though. I too have COPD and asthma, and it was not a good thing to experience at all. Now I have a countertop convection oven dedicated to clay only, and the temp stays right where I set it. Plus I always use an oven thermometer since that day. XOXO ~Jaime >> This comment was originally posted here: Baking Sculpey Clay
Hi Cindy… Your Rose is just perfect… I love making roses but they are not as nice as yours… and one big problem I run into is burning them… of course they are supper thin petals most of the time thinner then pasta machine setting #6… can you help me with the baking time please? How long should they be baked? My biggest worry is if they are not baked at the right temp or right time they can crack? Please help me… Thanks :) ~Tannumoni >> This comment was originally posted here: Rose Pendant Necklace
I had been getting air bubble until I watched this tutorial.  THANK YOU!  It worked wonderfully. ~Cynister >> This comment was originally posted here: Conditioning Polymer Clay

Hi Cindy,  I want to thank you for the videos. You asked me how I found you and to tell you honestly, I'm not quite sure. I googled "how to make polymer clay beads" and naturally came up with zillions. Now I either found you thru one of the links or I found your name at one of the sites I visited. Those are the only 2 ways I could have found you. I'm glad I did though as I have been playing around with polymer for a little over a year and have actually made and sold some jewelry. I want to continue with my art and that is why I was exploring different types of beads and how they are made. You have helped me with the air bubble problem, etc.. I put you in my address book and hope I can contact you from time to time. Sincerely.  ~Christine >> This comment was received via email.
This one was a BIG help :) My "bubble" art work I turn and make it look as if I meant to do it…not always easy! Look…it is underwater…can you tell? Not any more, this article will come in very handy. THANKS! ~Angela >> This comment as well as the next 2 comments below, were originally posted at this blog article: Baking Flat Polymer Clay Sheets
I just recently made a clay mosaic and it was starting to bubble up because the clay I embedded previously was very thin and started to bubble so I quickly placed a piece of parchment paper and a ceramic tile on it to flatten it back down and it worked. So next time I cook a thin piece I'll put the tile on before I bake it and not at the point where it was almost to late. Thanks to your advice. ~Abby >> This comment was originally posted in the same blog article as for Angela's  comment above.
The "tile sandwich" is a good idea (more "food" for including in the Recipe Box, ha) …was reading on craftygoat's blog where she used cornstarch smoothed onto tile. Said it helped eliminate air bubbles..? But I like this idea of using tiles…no messy cleanup :) ~Garnie >> This comment was originally posted in the same blog article as for Angela's  comment above.
I love the flowers they're beautiful! I've just started to "play clay". I'm amazed at all the possibilities. When baking your beads in the cornstarch do you bake them for the same amount of time? and does the cornstarch stick to the beads? I'm so glad I found your website. ~Jeanne >> This comment was originally posted here: Polymer Clay Trumpet Flower Beads
AHA!! THIS is the article I have been searching for–something to tell me whether the toaster oven is really worth all the fuss. I have posted comments to some of your other blog entries with questions that you have answered here! Take care and thanks! ~Kimberlee >> This comment was originally posted here: How to Bake Polymer Clay in a Toaster Oven

---